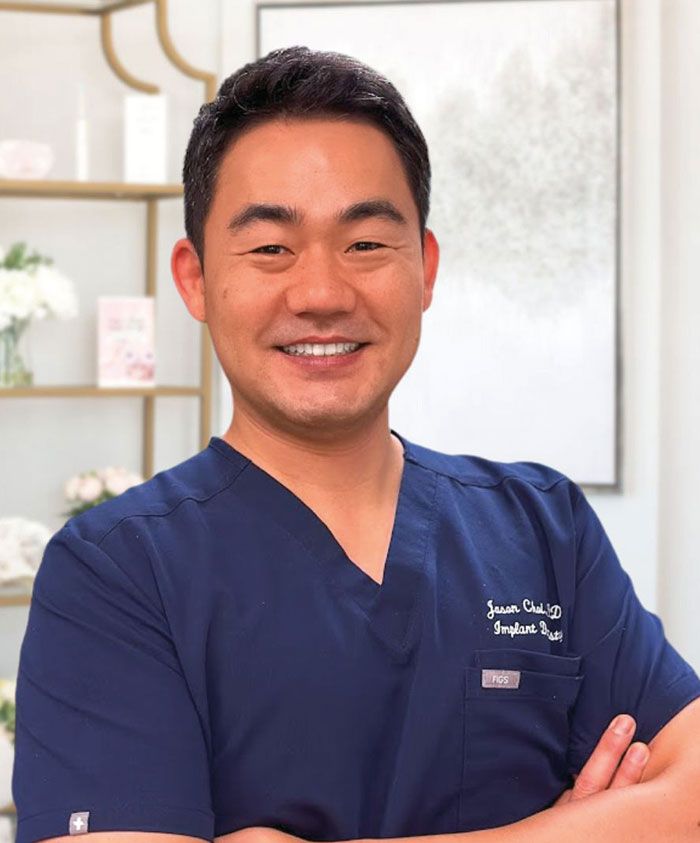 My goal of treatment is to provide patient comfort, high-quality dental care, and long-term success. I like practicing all fields of dentistry, not only esthetics and restorative dental works but dental surgeries and pain control of patients, and trying to communicate well with patients to meet their needs and different levels of expectations.
I keep myself updated and learn advanced procedures, taking many seminars and live surgery courses.
I grew up in South Korea and served in the Navy there. Then, I went to college in NYC, studied biology, and attended UCSF dental school.
Upon completing dental school, I came to Texas to start a dental practice.
I like playing golf and working out in the gym during my spare time. I just became a baby girl's father and expect a new journey in my life.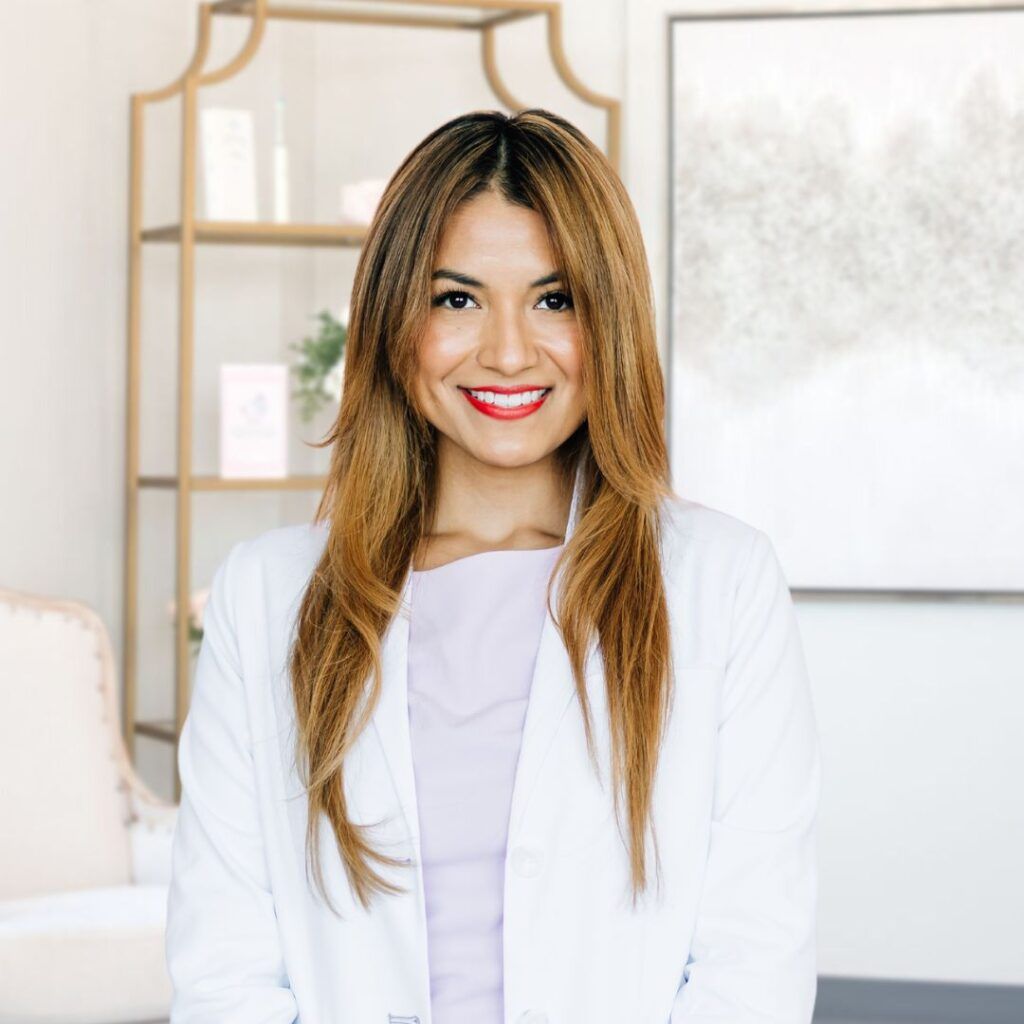 "A lover of journaling!."
 ¡Hola! I am Dr. Estefany and very excited to be a part of the Thrive Dental & Orthodontics family. I was born in San Luis Potosi, Mexico, but moved to Texas when I was three years old. I attended Texas Woman's University and graduated from their Honors College with a bachelor's degree in biology and chemistry minor. Immediately after, I began my dental journey at Texas A&M College of Dentistry where I received my Doctor of Dental Surgery degree. I'm the first college graduate and doctor in my family, which makes me feel even more proud of my achievements. 
As a dentist, I'm passionate about caring for my patients and educating them on the importance of oral health. I believe that prevention is key, and I'll work with my patients to develop a personalized plan that meets their unique needs. I want to make sure that every patient leaves my office feeling happy, informed, and confident about their dental health.
My Passion
I am a major fan of live concerts; I love nothing more than feeling the energy of the crowd and getting lost in the music! I also love hosting at our lovely home in Rowlett where my husband and I also share a passion for cooking and creating new dishes. Lastly, I will always say yes to a night out with close friends to try new activities or restaurants.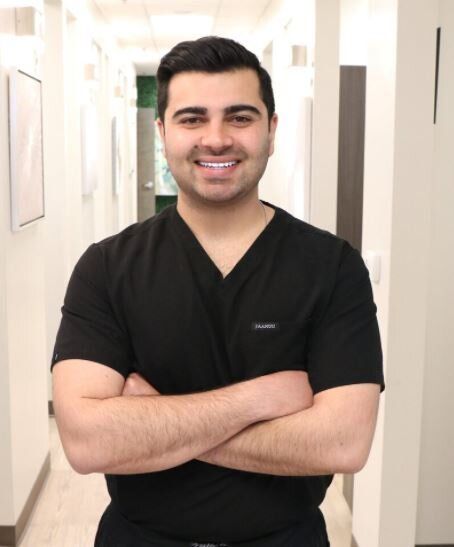 Dr. Hirani is an orthodontic specialist who takes pride in providing evidence-based care in a fun and comfortable environment. Dr. Hirani was drawn to orthodontics because he loves seeing the confidence a new smile instills in his patients. He believes that orthodontics is an art, and his goal is to help his patients achieve a smile that is esthetic, functional, and stable.

Raised in Oklahoma City, Dr. Hirani attended the University of Oklahoma for undergrad where he graduated Summa Cum Laude with a Bachelor of Science in Microbiology. Dr. Hirani then moved to Dallas to attend the Texas A&M College of Dentistry where he graduated amongst the top of his class. Dr. Hirani pursued his Master of Science in Dentistry and Certificate in Orthodontics at Saint Louis University – one of the oldest and most recognized programs in the country.

In his spare time, Dr. Hirani enjoys traveling, hiking, and trying new restaurants – he hopes to visit all 50 states before he's 50. Dr. Hirani is also an avid sports fan and can be found cheering on his Sooners on Saturdays (Boomer!).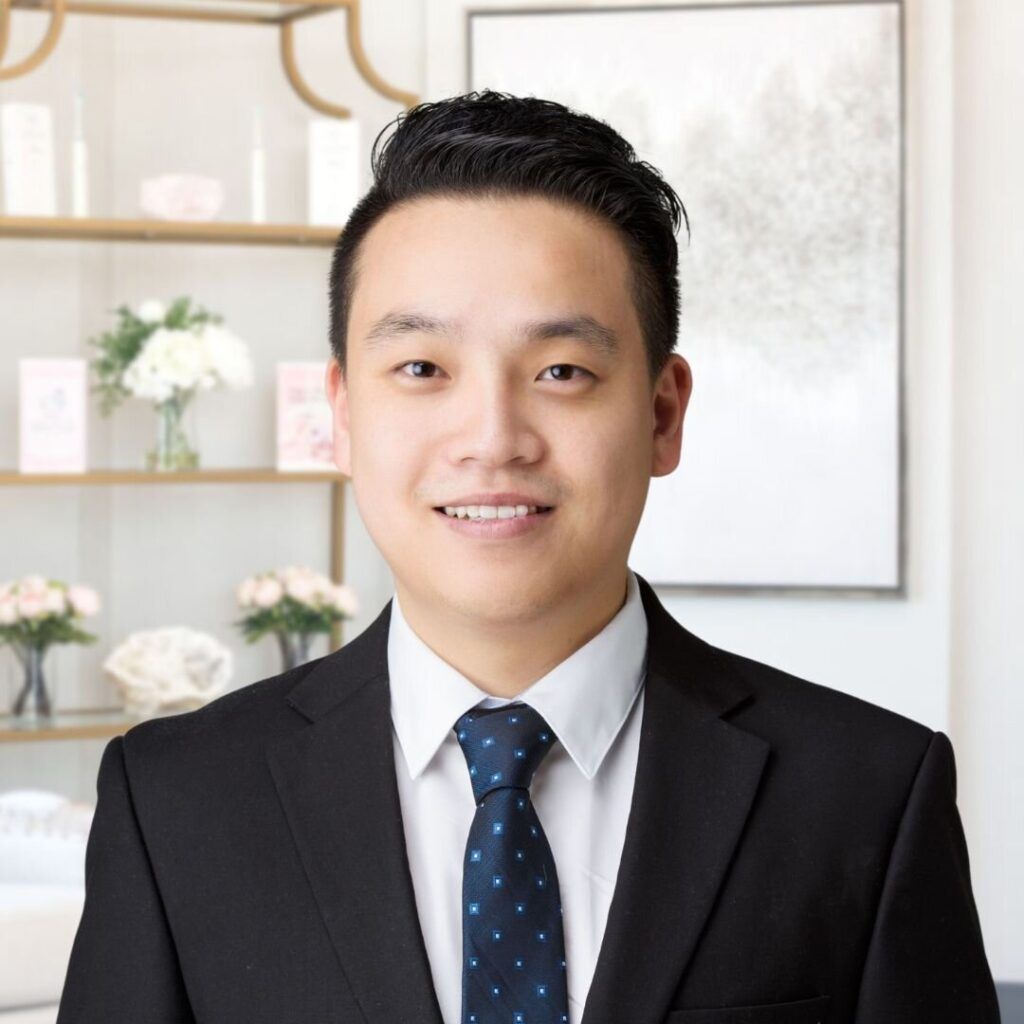 Dr. Tae You is passionate about dentistry and committed to providing quality dental care to patients. He is known for his patience and compassion. Dr. You's priority is to provide exceptional dental care while ensuring patient comfort during each visit. He believes in treating patients like his family and loves helping them provide the best long-term dental solution and maintain their beautiful and healthy smiles.
Dr. You was born in South Korea and raised in San Francisco, California. He earned his Doctor of Dental Surgery degree from the University of California San Francisco (UCSF), which is considered to be one of the most prestigious dental schools in the nation. At UCSF School of Dentistry, he was distinguished with many honor and multiple scholarship based on his high academic achievement and commitment to public service.
Dr. You's passion to patient care shines through in his thoroughness and preciousness in dental work. He spends hundreds of hours each year and travels to other states and other countries to attend seminar and conferences to master the most advanced methods and techniques in dentistry hence he can deliver the best treatment available to his patients. He also helps several general dentist offices providing complicated root canal treatments and oral surgery.
In his spare time, Dr. You likes to watch the English Premier League (Soccer games) and enjoys spending time with his family. He is a father of two young children. Once a year, he goes to Medical/ Dental Mission trips with group of other dentist and medical doctors providing dental work for the underprivileged in South America.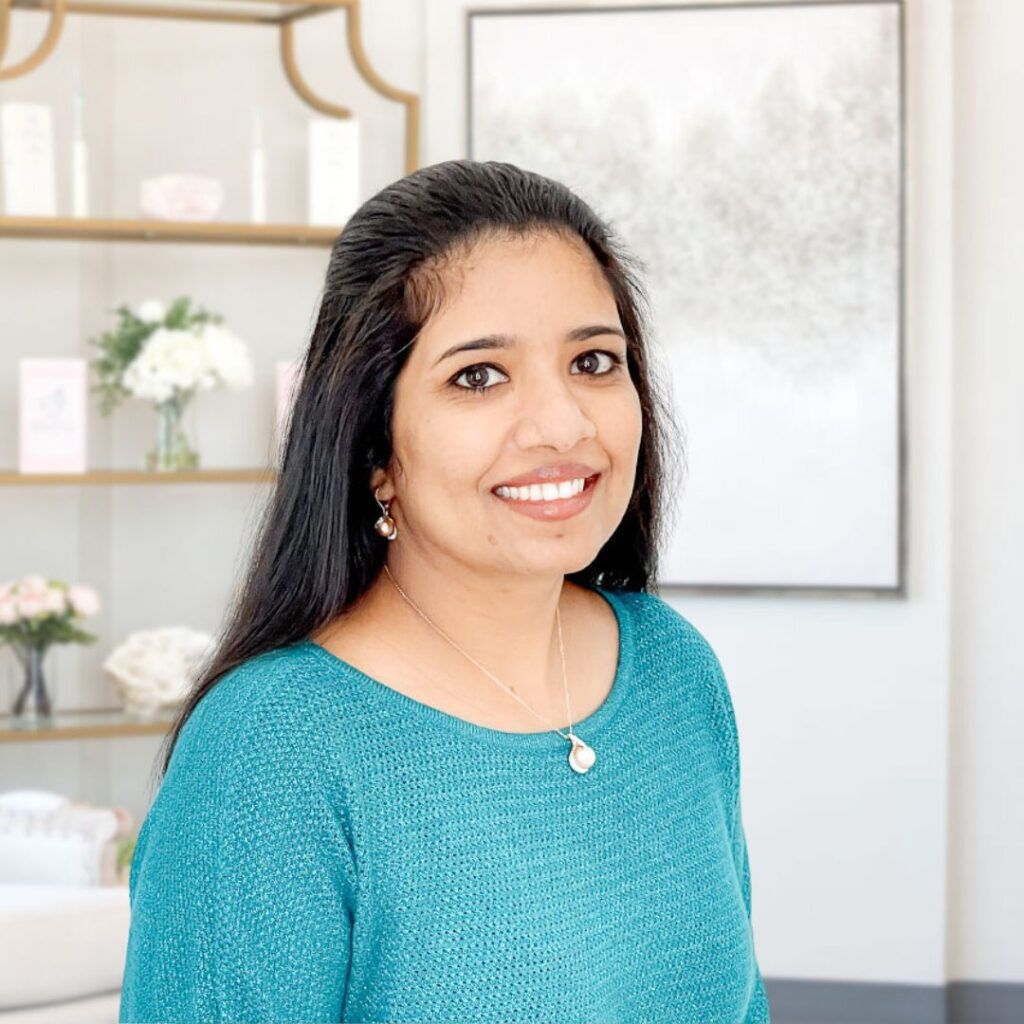 Dr. Swapna Reddy Kethi Reddy was born and raised in the city of Hyderabad, India. She earned her Bachelors of Dental Surgery degree from Rajiv Gandhi University in India. During that time she participated in many community outreach programs, educating the people living in rural and tribal areas about dental hygiene. She then practiced for a couple of years at a private practice in her hometown.
With the aim of further pursuing her dental career, she attended New York University College of Dentistry and received a degree in Doctor of Dental Surgery. She is also certified for Invisalign Orthodontic program. She participated in many community outreach programs that served various boroughs around New York.
After graduating from NYU, Dr. Reddy moved back to Dallas and has been practicing around DFW since then.
Dr. Reddy is passionate about providing the best dental care to patients. The highest good for patients is of utmost importance to her and the same is recognized by most of her patients when they give feedback and come back to her. Her drive towards the Art of Dentistry keeps her updated with the new advancements in the field so that she can provide state-of-the-art treatment to her patients.
When not practicing dentistry Dr. Reddy loves to spend time with her family & friends and travel around. Other passions include listening to music and art (painting and sketching).